Non-invasive Body Contouring at home has become increasingly popular among individuals seeking to achieve their desired physique. With the advancements in technology, there are now several at home body shaping devices available that can help in this endeavor.
These devices not only aid in toning and sculpting specific areas of the body but also provide a convenient and cost-effective alternative to salon treatments and expensive surgeries and injections. From waist trainers to vibration belts, the options are vast and varied. However, it is important to choose the best body shaping device that suits your specific needs and goals.
In this blog, we will explore different types of body shaping devices and provide guidance on how to select the one that fits your requirements. Let's delve into the world of at-home body contouring and discover the key to achieving your dream body in the comfort of your own home.
How to Choose an at-home Body Contouring machine?
When choosing a Body shaping device you should consider if it is approved by the FDA. Even most of the devices that have been approved by this organization are not showing any results whatsoever, therefore you have to get all the information on them and check the results they have provided for their consumers.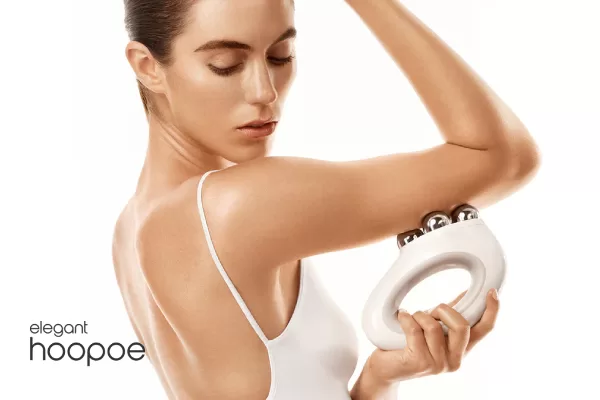 Another important aspect that should be taken into consideration is of course your goals. Some people only prefer to shape their abdomen area while others would like to lose fat in other areas and there are loads of options in the market however they do not cover the entire body and you should know what your goal is in order to buy the best at-home body shaping machine.
Note that most of the devices that has proven to be effective in body contouring are designed to be used in a long run and if you would like to transform your body in a shorter time it is best to consider a non invasive weight loss clinic because these centers would provide you with the most effective and more advanced machinery and there are experts who would make the transformation much easier.
Best Body shaping devices for home use
As we have said earlier, your goal is important and it determines which type of technology and technique you should choose. For those who would like to treat cellulite and have a better tone of skin the following list of devices are good options.
At-home cellulite treatment devices
NuFACE NuBODY Skin Toning Device
For those of you who are looking for a good cellulite treatment device for home use which has proven to be a good alternative for in-office devices the NoBODY skin toning is a good option. The device uses microcurrent technology paired with a hydrating gel primer resulting in the reduction of cellulite and dimpling on the skin.
COMFIER Cellulite Massager Remover
Another good option for in-home cellulite treatment is COMFIER Massager which comes with 5 different massage heads each designer for different body parts. You can easily use this hand held device to treat cellulite on your belly, legs and other areas. Though you should know that like other at home devices this one also require a lot of time to show desirable results.
Beurer Cellulite Massager
This device is one the most easy to use options in the market. It has a thick strap so you can slide your hand over it and rest the device on your knuckle. This cellulite treatment machine comes with two level of intensity. Beurer massage will increase the blood circulation in the target area and it also increases lymphatic build up, ultimately resulting in firm skin with a great tone.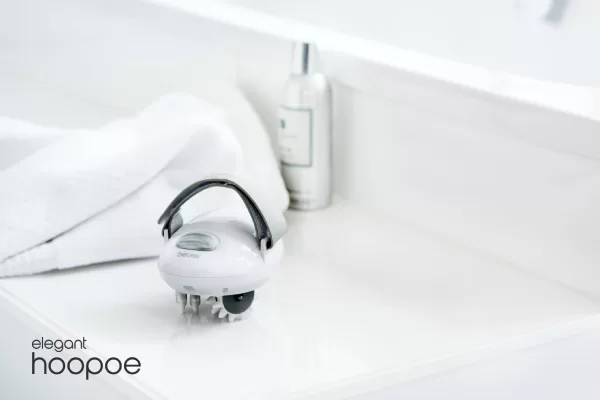 Other at home cellulite treatment devices capable of delivering results are :
Wellbox 'S' Slimming & Anti-Ageing Device
Neckline Slimmer
The NuFACE Trinity
Best at home body shaping machines
30k cavitation
30k cavitation is indeed one the best at home body contouring options available. This device offers so much at a reasonable price. 30k cavitation is a multi-purpose device that can be utilized for skin care and slimming at the same time. This machine employs strong ultrasonic waves to attack stubborn fat cells that would not budge easily. Then those dead fat cells will exit the body through the lymphatic system.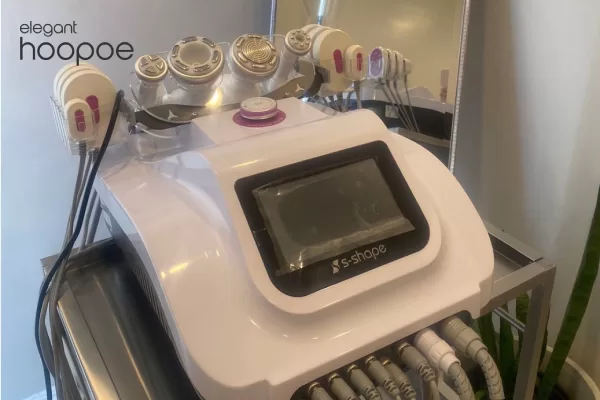 Mhogz Body Machine
Another option that has gained quite the attraction in the past few years is the Mhogz body machine. This modern at-home slimming machine can be used to shape different parts of the body from legs to the back. This new device has 3 heads each designed to a certain body section and it also utilizes RF technology to attach fat cells deep inside the body, the same technology that truSculpt ID uses, another advantage of this device is its sweat glands which help the body in detoxification.
Personal EMSZERO Neo
For those who would like to get rid of fat pockets and build better muscle tissue at the comfort of their home, personal EMS ZERO Neo might just be the solution. this device creates an intense magnetic wave to stimulate muscle contractions in a short amount of time. In fact the number of contractions is too great compared to a regular gym session. These contractions will cause the fat cells near the target area to decompose, then those dead cells will exit the body through natural processes within the next few weeks.
TriPollar POSE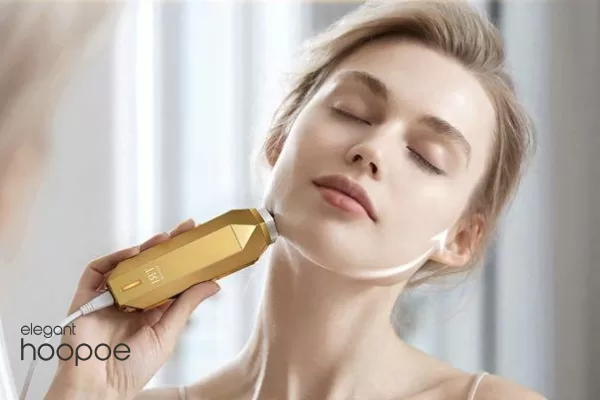 Since the use of Radio Frequency has proven to be effective in weight loss and fat reduction thanks to devices like truSculpt ID, other companies started to invent their own machines and one of the best devices for home use is TriPollar. This small machine is capable of both superficial and hypodermal heating on the body and on the face. The deep heating improves collagen production therefore it will enhance the skin quality while destroying fat cells structure at the same time.