A simple search for weight loss supplements in Google will bring up numerous results, and people who actually are looking for a way to lose weight might be overwhelmed by that and, therefore, not be able to decide which one they should take in order to lose fat. In this article, we are going to discuss which supplements are the best and how they can help you lose weight better and faster.
You should note that most supplements in the market are not tested for safety, and there needs to be more evidence of how effective they are. However, natural ingredients have proven to be effective for both men and women of any age group and ethnicity. 
Best Natural Weight Loss Supplements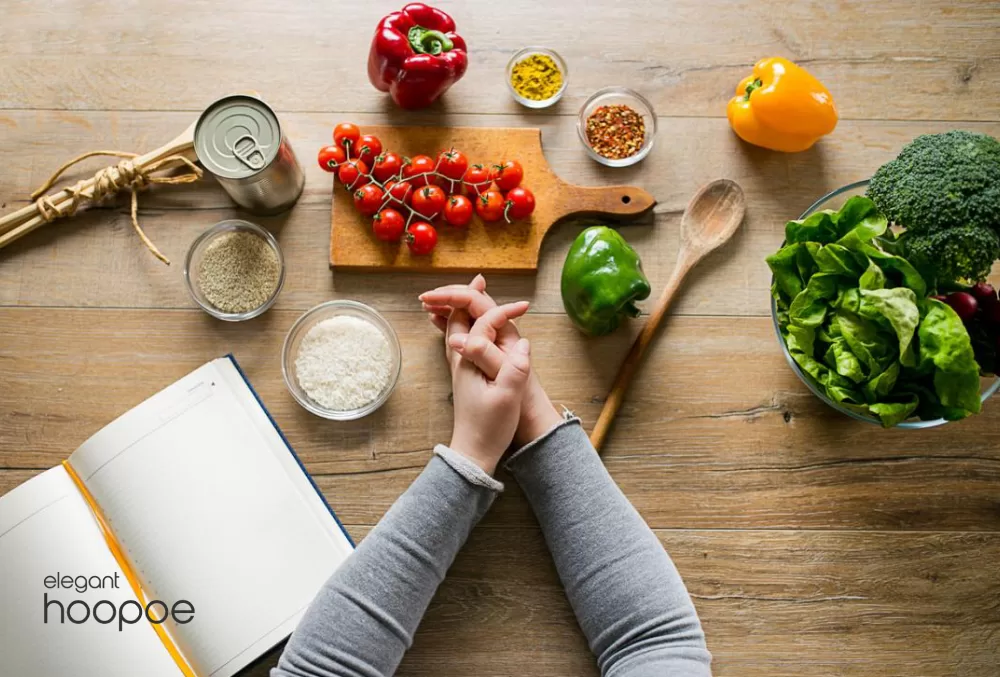 According to the National Health Institution of USA, these are the best natural weight loss supplements that really work:
African mango
African mango and its extract can change the expression of leptin in fat cells. Clinical trials show that people who were given African mango seeds and extract showed improvements in both weight loss and metabolism.
Caffeine
Caffeine is one of the most used supplements to  lose weight. It stimulates the central nervous system, resulting in a faster metabolism. Now, it does not directly cause weight loss, but it will send signals to fat cells to break down. 
Always remember that excessive use of Caffeine can be harmful, so it's best to use it accordingly and consider it a small part of the whole dietary plan.
Carnitin ( L-carnitin )
You may have seen that a lot of bodybuilders use L-carnitine alongside other supplements they use. It has been proven that carnitine can help the process of weight loss if a person follows a low-fat diet and works out regularly.
Green Coffee Bean
By increasing Fat oxidation, green coffee extract can be helpful in losing weight. A small number of clinical trials have shown that people using Green coffee extract have been able to lose 5 to 10 pounds more than those who have not.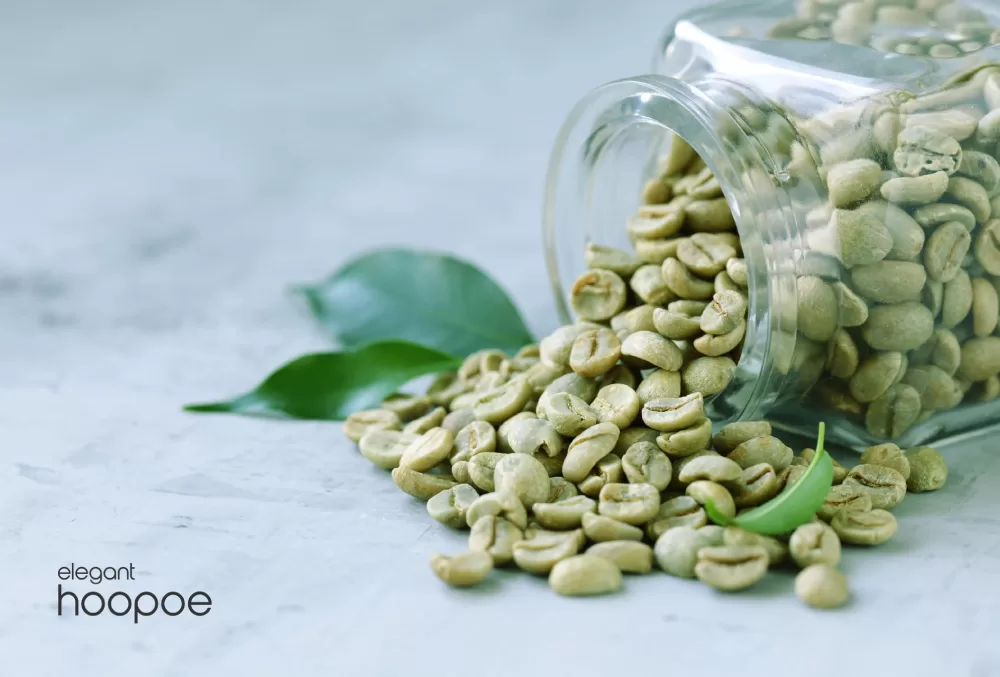 Green Tea
Green tea is the only supplement that may be on every dietary plan. It will aid fat oxidation and reduce lipogenesis and fat absorption. Green tea beverages also have Caffeine, so if one may have problems drinking coffee, this is the second best option for them.
Probiotics
Using probiotics can prevent fat storage, making it much easier to destroy older fat cells. They also reduce inflammations that could drive obesity. It is essential to add more probiotics to a high-calorie diet to prevent one from gaining weight.
White kidney bean
White kidney beans have been a popular choice in recent years. They will reduce the amount of carbohydrate absorption and will help in starch blocking, ultimately resulting in effortless weight management. White kidney beans are also a fiber and mineral source.
Fiber
Fiber is known to help weight loss via different mechanisms. When it enters the stomach, it will increase satiety, and you will feel full. It also decreases macronutrient absorption, changes the secretion of stomach-related hormones, and generally improves the stomach microbiome.
Fiber can be found in vegetables, fruits, and grains.
Essential Vitamins to Lose Weight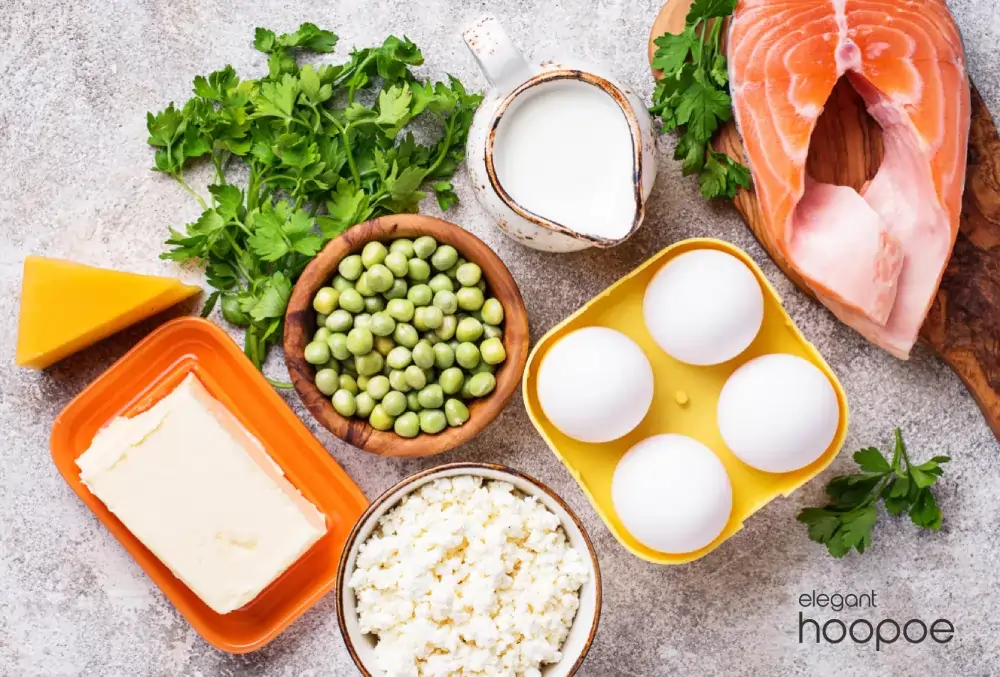 Vitamin D
Lack of vitamin D will directly cause obesity. It has been proven that obese and overweight people have Vitamin D deficiency. 
The reason behind this is that vitamin D prevents Fat cells from getting bigger, therefore making it easier for them to be broken down. The best way to increase Vitamin D in the body is to exercise outdoors in the sunlight.
Vitamin C
Clinical studies show that people with an efficient vitamin C level in their system can burn up to more than 30% fat during their exercise sessions. Vitamin C also plays a vital role in counteracting exercise-induced oxidative stress, resulting in faster metabolism and ultimately helping burn more calories.
Vitamin B
The group vitamin B is essential to a healthier metabolism. Vitamin b12 is known to break food into sugar and a lasting energy. However, it would be best if you did not indulge in sources rich in vitamin B as its excessive amount can lead to even more gains.
Essential Oils for Weight Loss
Omega-3 – fish oil
Fish oil or omega 3 is one the most beneficial supplements for the human body. It can boost metabolism and reduce appetite. A large number of studies show omega 3 can help lose belly fat faster.
Read more : How to lose weight fast and safe? The Ultimate Guide
Ginger oil
Most people need to be made aware of how good and healthy ginger and its oil can be. Ginger oil will help in passive fat burning and is known to boost metabolism and optimize digestion.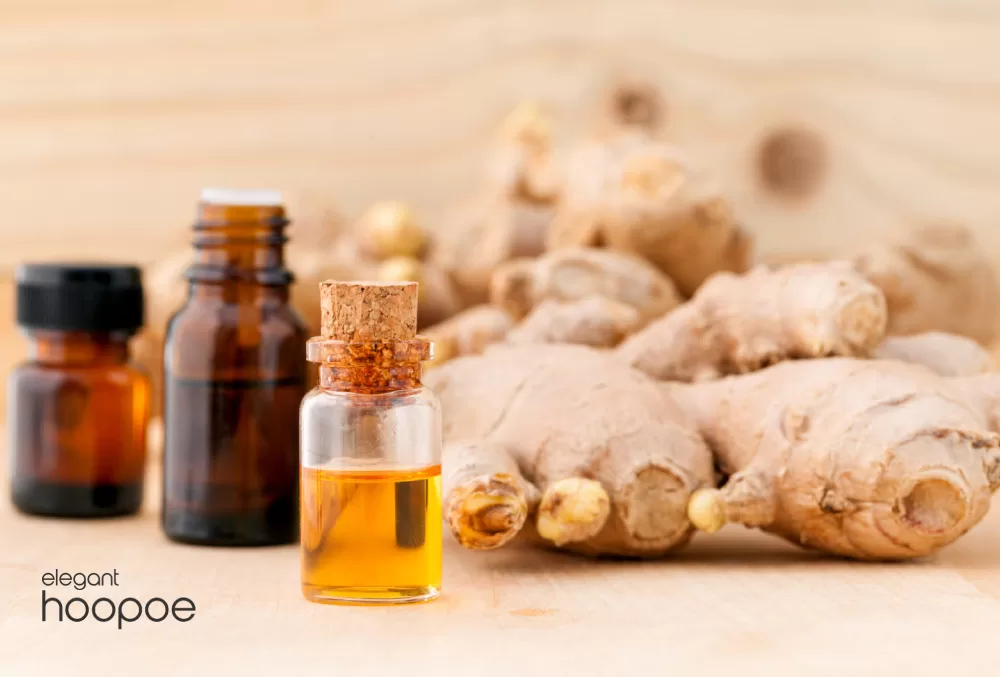 Cinnamon oil
Cinnamon is famous for its ability to prevent high blood sugar levels.it is mainly used by people with diabetes to level their glucose and insulin. However, it also regulates sugar intake and therefore is effective in weight management.
Best Weight Loss Medications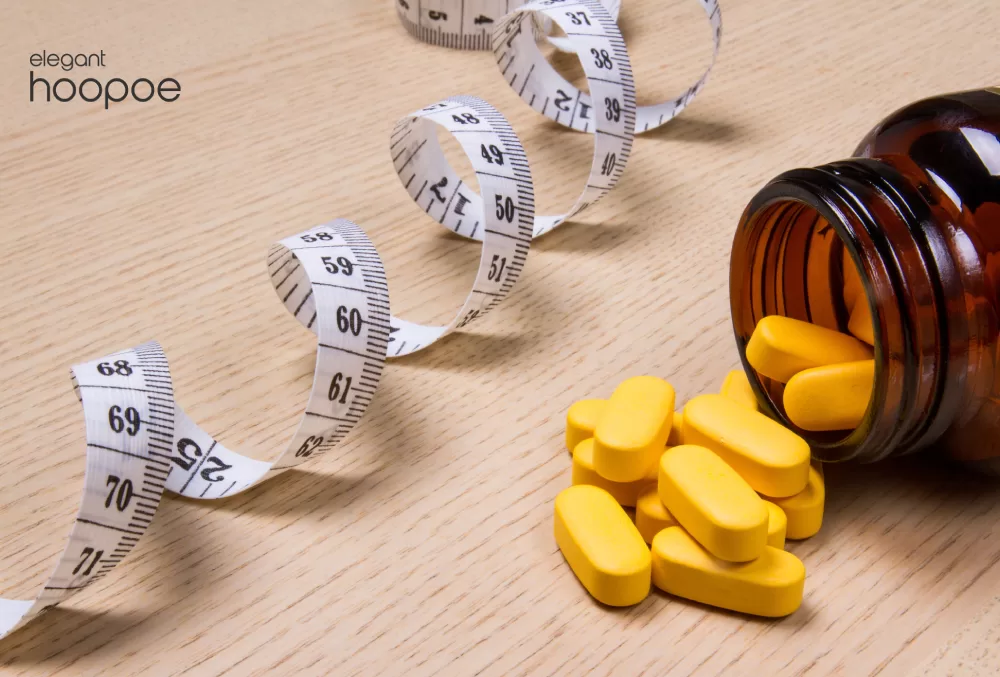 A lot of people struggle to lose their excessive weight no matter how hard their workout sessions are or how well-planned their diet is, so it is common for most people to seek the best type of weight loss medications and drugs. What are the best losing weight diets in 2023?
But what are the top losing weight drugs that can actually work?
When it comes to choosing a medicine to lose weight, FDA regulations are essential, and those options that the Food and Drug Administration approves are the better choice. 
FDA Approved Weight Loss Medications
According to HealthLine.com, these are the best medications for weight loss in the market:
orlistat (Xenical)

phentermine/topiramate (Qsymia)

naltrexone/bupropion

GLP-1 agonists, including liraglutide (Saxenda) and semaglutide

setmelanotide (Imcivree)

appetite suppressants, including phentermine (Adipex-P or Lomaira)
You should note that these drugs are best effective while used alongside a diet. They will not be effective alone, and there are better long-term choices. All of these weight loss medicines have side effects, some of which could be dangerous to some people.
Who Should Be Using Weight Loss Drugs
All of the mentioned drugs are suitable for adults with overweight-related problems, such as 
Type 2 diabetes

High blood pressure 

High cholesterol 
In general :
If the Body mass index (BMI) is more than 30. You simply have too much fat.

BMI is greater than 27. You have other obesity-related problems, such as diabetes.
Unless someone is not prohibited by their doctor to use the medicines, they can start taking them if their diet and lifestyle changes have not been helpful. However, some people should avoid weight loss management drugs, such as pregnant women, and those with certain types of allergies or other health conditions. 
It is best to consult with a doctor or health specialist if you are willing to start taking those drugs.
How Do Weight Loss Supplements Work?
The basics of how these drugs work are simple. Usually, they will reduce your appetite so your calorie intake is declined, or they boost your metabolism so you burn more calories. Their effectiveness, however, could be more predictable because there are other factors in play. 
It is best to use these medications while you are on a diet and have a regular workout plan; otherwise, they probably will not reduce your weight by any chance. Lifestyle change and regular exercise is the key to more weight loss and avoiding regains!
Pros and Cons of Weight Loss Drugs
They will speed up your weight loss process 

They could help with other health problems such as blood sugar, blood pressure, regulating cholesterol levels and…

Most of them are affordable

They are accessible through different methods

They are produced in various forms, such as liquid or pills and powders.
cons
Not everybody should use them

Some could have serious side effects such as insomnia, fluctuations, gas, headaches, and nausea

Weight can be quickly regained if you stop taking them

Lack of proper research and data supporting if most of them can actually work

Lots of scammers in the market selling unhelpful and dangerous drugs
Best Prescription Weight Loss Drugs
Orlistat or Xenical
Orlistat or Xenical will block the activity of certain types of enzymes that are essential to breaking down fats, eventually reducing the amount of calories your body receives. In one study, 80 people with obesity have been able to lose nearly 5 kg after 6 months. Their BMI, belly fat, and LDL also declined.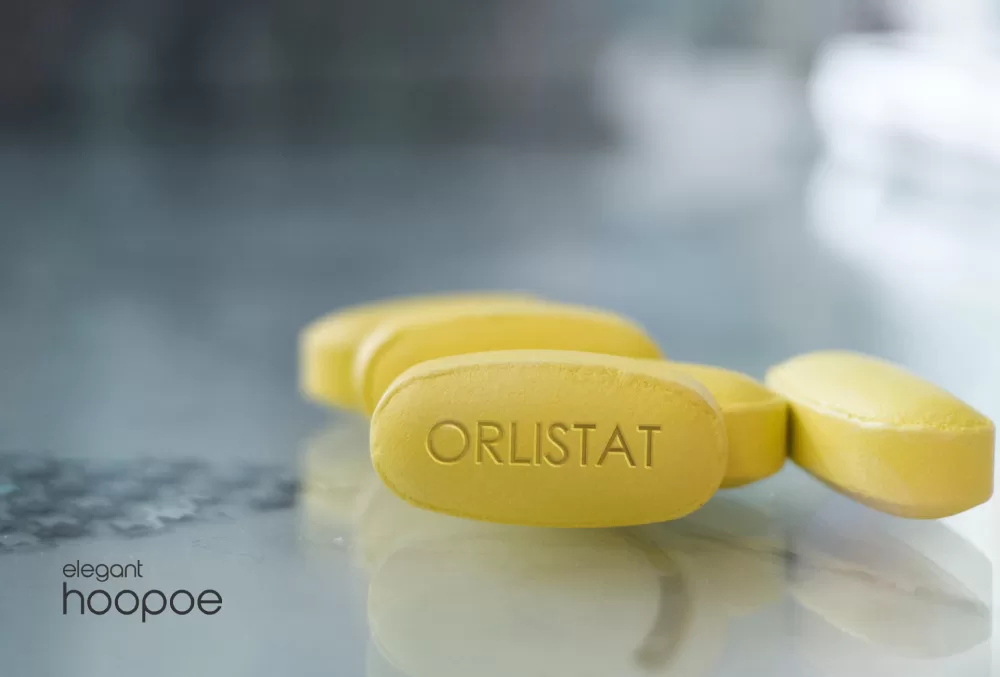 Some common side effects of Xenical include:
Oily stools

Gas

Frequent bowel movements.

It can also result in Vitamin deficiency.
To minimize the side effects of orlistat, a low-fat diet is the best option to follow.
Phentermine
Phentermine is an oral type of drug that requires a prescription from a doctor. This drug contains phentermine, a substance with a mechanism like amphetamine. Another important part of this drug is topiramate, which causes satiety.
One study revealed that phentermine use caused a nearly 8 kg weight loss, quite a considerable amount of belly fat loss, and reduced blood pressure, sugar, and cholesterol levels. The most common side effects reported on phentermine are dry mouth, constipation, and paresthesia ( sense of pins and needles on skin.). 
Naltrexone
Contrave is an oral drug that contains Naltrexone and bupropion. Now, facts on how this drug actually works are yet to be studied, but it is believed that it works by manipulating certain parts of the brain to reduce food absorption and force a feeling of fullness. One review showed that Naltrexone was linked with an average weight loss between 5 to 9 KG in 1 year.
Common side effects are:
Nausea

Constipation

Headache

Vomiting

Dizziness

Insomnia.
GLP-1 agonist
There are currently two GLP-1 agonists that are used for losing weight, Liraglutide and semaglutide, and both are self-administered injection-type medicines. 
Although these drugs are not specially made for weight loss purposes, some of them made for type 2 diabetes have been used to help people lose more weight, such as:
semaglutide (Ozempic or Rybelsus)

dulaglutide (Trulicity)

liraglutide (Victoza)

exenatide (Byetta)

exenatide extended-release (Bydureon BCise)

tirzepatide (Mounjaro)
GLP-1 medication is solely accessible with a doctor's prescription. GLP-1 slows down the digestion process, resulting in satiety for more time. It also decreases the amount of glucagon hormone responsible for appetite.
There are more studies on GLP-1's effects on weight loss. In one study in particular, nearly 2000 adults were using 2.4 mg of semaglutide in a week, resulting in 15 percent weight loss after 68 weeks. In another study, contendants were able to lose nearly 8 kg after 6 months.
GLP-1 side effects are:
 Constipation

 Nausea

Vomiting

Diarrhea

Dizziness

Headaches

increased heart rate

Infections

 Indigestion.
Best Over The Counter Weight Loss Pills
For those who seek weight loss pills and drugs without a doctor's prescription, there are a few medications available. Note that there are many studies and research yet to be done till we understand the full effects of these drugs. Common OTC drugs are:
Hydroxycut

orlistat (Alli)

Meratrim
What are the most effective weight loss pills?
Well, the most effective on the market today is GLP-1, which can be trusted for long-term use. However, the result of taking these medications will vary for each person due to different elements in play. 
Which weight loss supplements do not work?
According to the FDA and national health institutions, these medications will not have any considerable effect on losing weight
Beta-glucans

Bitter orange

Calcium

Capsaicin

Chitosan

Chromium

Garcinia cambogia

Guar gum

Hoodia

Pyruvate

Yohimbe
How long should I use weight loss medications?
There is no straight answer here; it entirely depends on your progress and what medicine you are taking. Some are made for long-term use, while others should not be taken for so long. Top drugs that the FDA has approved for long-term use include orlistat (Xenical, Alli), phentermine-topiramate (Qsymia), naltrexone-bupropion (Contrave), Liraglutide (Saxenda), and semaglutide (Wegovy, Ozempic). Bear in mind that obesity is like any other chronic disease, and you can always regain the weight you already lost by continuing lousy eating habits.
Can I Lose Weight without Supplements?
Yes, you can visit a weight loss center here in Dubai or any other city you reside in. There are non-surgical and surgical methods you can choose to reduce fat in different parts of your body and have a much healthier body. You can contact the Elegant Hoopoe team for a consulting session and see what way is best for you to lose weight with no pills and drugs.