Tone and Firm Muscle
Define your body as you see fit. truFlex offers personalized muscle stimulation that delivers the equivalent of 54,000 crunches in just 15 minutes.
Read More
Target Stubborn Fat
Those trouble spots won't stand a chance. truSculpt provides a personalized answer to the unwanted fat around your waistline.
Read More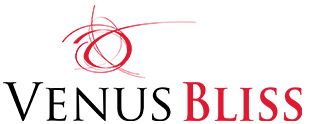 Fat Reduction of the Abdomen & Flanks
Venus Bliss is a non-surgical, non-invasive device used for body contouring and fat reduction.
Read More

Arosha Body Wrap
The Arosha Body Wrap is an Italian body wrap, that detoxifies, slims down, tones, contours and takes care of cellulite in your body, all in one session. We combine the wrap with a lymph drainage technique and our Lipocell air blanket machine treatment for better results. The Arosha Body Wrap is designed to: Tighten, tone, and firm up your body, Lift and nourish your skin, Reduce up to 5 cm, after just the first session, Tackle advanced cellulite, Detoxify and drain your body of excess fluids and help with water retention

Body Composition Analyzer
As a high-quality body composition device made with medical and fitness professionals in mind, the InBody 970 goes beyond standard outputs to provide the most accurate measurements for subcutaneous fat, visceral fat, V/S ratio, waist circumference, waist-to-hip ratio, body adiposity index, conicity index, SMI, FMI, obesity degree, body water, lean mass, and more.
Read More

Fat Freezing
The Slimming with CoolTech device is a cutting-edge technology designed to address stubborn fat deposits and reshape the body in a non-invasive and highly effective manner. Leveraging the power of advanced cooling technology, this innovative device targets specific areas of the body, such as the abdomen, thighs, or arms, to reduce localized fat cells and contour the body with precision and finesse.
Read More