Have you ever wondered How most celebrities can keep their body in that glorious shape even after they go through different situations such as pregnancy? Well, alongside a healthy diet and regular exercise, a lot of celebs go under treatments to help them have a better body figure. These treatments are primarily non-surgical and are done by using distinctive devices like truSculpt or SculpSure. 
These two devices have been the trend in the industry since they were introduced to the public, and the results they provided with different types of bodies and problems are pretty astonishing. 
However, when it comes to choosing a device and the treatment, most people find themselves lost between the choices; that is why a complete comparison between truSculpt and SculpSure can help you decide what is the better option to follow.
Exclusive truSculpt ID in Dubai | Shape Your Dream Body in Elegnat Hoope VIP Weight Loss Center
Difference between truSculpt and SculpSure
The fact is, we all have those chunks of stubborn fats, and no matter what we do, they refuse to go away. It is entirely natural because our body is, in fact, destroying other fat cells that are mainly lying just under the skin.
 To tackle this problem, we can help ourselves by using new technologies such as truSculp and SculpSure.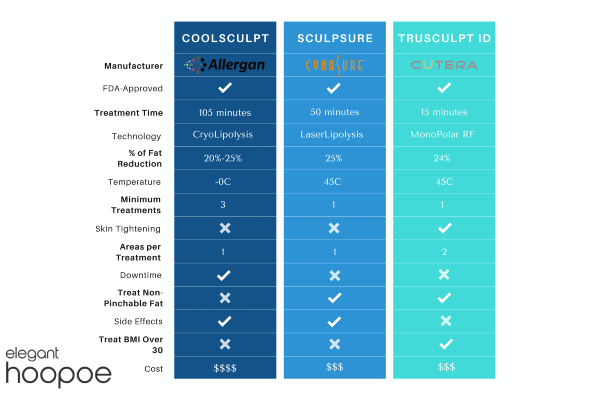 truSculpt and SculpSure technology comparison
SculpSure is a promising device that can help reduce stubborn fats by using a heated laser beam. The FDA approves this treatment, and it can be applied to different parts of the body, such as:
Belly, love handles, back, thighs, and under the chin.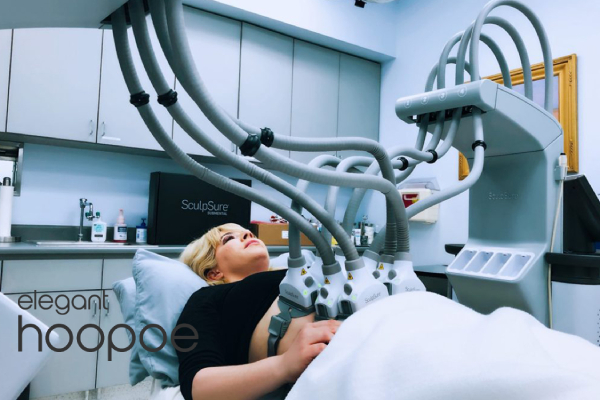 This laser technology attacks the fat cells and destroys their cellular structure without harming other types of cells in the target area. 
truSculpt, on the other hand, is a one-of-a-kind device that uses another approach to destroy pockets of fats. In fact, truSculpt is one of the best devices in the market, working with Radio Frequencies to reduce fat. However, we could say that both of them fundamentally work by heating the fat cells. 
Treatment process
The results will definitely vary for each person, but it is believed that SculpSure can eliminate nearly 24 percent of fats in the treatment area. 
Each session will usually take up to half an hour, and the number of sessions required for every individual is different. The SculpSure treatment initially begins with Cooling the target area so the skin can be more comfortable during the heating process.
The Procedure with truSculpt can be as short as 15 minutes to even 2 hours, depending on the client's situation and the area of treatment.
truSculpt does not require cooling because it can be used at a customized temperature and is easy for the client to tolerate.
truSculpt ID can work on multiple parts of the body at the same time such as:
thighs

belly

back

arms

chin and jawline

neck
SculpSure or truSculpt: which one should you choose?
Based on the outcome each one of these devices has had so far, it does not matter which one you choose, so you should start searching for a clinic that can offer you the quality you deserve. 
Elegant Hoopoe has been chosen as the best weight loss and fat removal center in UAE, and we offer you the most exquisite weight loss experience you could have.